Voiceover Roster
Let us record the voiceover for your documentary, tourism video, animated film, radio/televison ad, video game project or any other media. Whether you bring in your own voiceover talent or choose from our roster below we will make sure it sounds great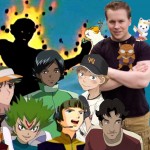 MICHAEL COLEMAN – Michael's extensive professional voiceover credits include Dragonball Z, Inuyasha, X-Men: Evolution, Hamtaro, Hello Kitty, and many, many more. He is also an accomplished actor, writer, director and vocal coach. Michael is also the founder of Vancouver Acting School, Canada's, #1 elite training option for film, television and voice-overs.
Michael is both an award winning Director and Actor and is currently playing "Happy" on ABC's Once Upon a Time. Learn more about Michael by visiting his official web at www.actormichaelcoleman.com.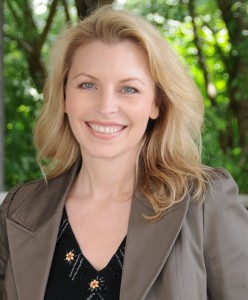 DEBRA DONOHUE –
Debra Donohue has  a smooth and easy listening voice perfect for documentaries and narration.  She can pronounce  ANYTHING so she's great for your technical and complicated projects too.  She has a deeper tone for your sexy voice over's for commercials, cartoons, and video games, but can play up a fun and exciting sound as well for anything from bubbly commercials to walking tours.  Her main dialect is  American Standard, however she can voice Southern US, New York, Slavic and Standard English…and of course Canadian.
"I love all types of voice over acting from silly to serious!"  – Debra Donohue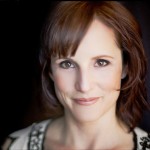 ENID-RAYE ADAMS – Enid-Raye is a professional theatre, televison, film and voiceover actor. Her theater career began in some of Shakespeare's classics: Juliet in "Romeo and Juliet", Olivia in "Twelfth Night", Lady Percy in "Henry IV, Part One" and several others. Film and television credits include Fringe, The Pastor's Wife, Endgame, Psych, The Accidental Witness, The L-Word, Final Destination 2 and Steven Spielberg's Taken.  She also received a Leo Award nomination for her chilling portrayal of the psychotic and highly disturbed Laura Maitland, a recurring character in the acclaimed series Da Vinci's Inquest. An extremely versatile, quirky, quick-witted and talented voiceover artist she adds an extra edge to every project she works on.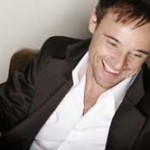 KIRBY MORROW – Kirby trained in Theatre and developed his vocal skills on the stand-up Comedy stages around the world.  He has played hundreds of characters over the last 17 years, but is best known as Goku from Dragonball Z, Cyclops from X-Men: Evolution, and Michaelangelo, from Teenage Mutant Ninja Turtles. Currently, he is starring as Cole, the leader of the ninja warriors in Lego's Ninjago.
Kirby has also been the voice behind hundreds of commercial products, such as: Toyota, Ben Moss Jewellers, Quickbooks,  Macdonalds and Elections BC.
Most recently, Kirby has been busy on camera with such vehicles as Fringe, Human Target, Life Unexpected, and playing King Jerrod in Mortal Kombat: Legacy.
Additional voice shows you would know Kirby from are: Gundam Wing, Team Galaxy, Class of the Titans, Starship Operators, Gumdam Seed Destiny, Project Arms, Barbie & the Nutcracker, Mary Kate & Ashley, Alienators, The Vision of Escaflowne, Nascar Racers, Z-Mind, Brats of the Lost Nebula, Yvon of the Yukon, Ark, Hamtoro, MeltyLancer, Kong and the list goes on.  For a complete list of Kirby's credits, please visit his page at IMDB.com.
DAVID RADFORD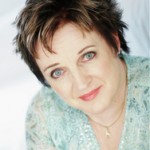 CHERYL MULLEN – A professional actor & singer for over 25 years, (BFA from Northwestern University Evanston, CAEA and UBCP/ACTRA member) Cheryl works on stage, film and television.
Most recently, she played the nasty Mayor Matilda for the Gateway/Chemainus Theatre's Elvis musical 'All Shook Up'. Selected credits for film/TV character roles range from to Sal the Woman Flasher (Millennium) to Psychopathic Nurse in White Noise 2 to Silly Lunch Lady (Mr. Young.) Commercial TV work includes spots for Verizon, BC Lotto, Save On Foods and A&W. Cheryl continues to work on her acting, clowning and singing skills; she coaches with Marcy Goldberg to practice voice over skills and gain studio experience including several pre-lay workshop sessions.
HARVEY GOLD – L. Harvey Gold, also known as Harvey Gold, is a voiceover artist and professional actor living in Canada. With over 20 years of voiceover experience and a deep distinctive voice Harvey has done thousands of radio & TV commercials and promos. He is also ideal for narrations and documentary type reads. When recently asked about his business philosophy Harvey responded with; "My business philosophy is: learn everything you can about the business you're in….do everything you're supposed to do when you're supposed to do it and do it right. The rest will take care of itself."
Harvey is able to perform a number of different character accents and has experience in TV and radio imaging. Words to describe Harvey's voice: Authoritative, Pizzazz, Gritty, Resonant, Powerful, Deep, Gruff, Climatic, Mature, Gravelly, Climatic, Thrilling, Bottomless, Sonorous, Powerful, Expressive, Theatrical, Exciting, Attention grabbing, Cultural, Educational, Informational, Enlightening, Caring, Inspirational.
NATHAN GEORLETTE – Nathan is a Vancouver based voice-actor, Born in Antwerp Belgium Nathan started his life speaking French but quickly learned English after moving to Canada. Nathan was mostly raised on Vancouver Island and got interested in voiceover work after attending the Acting For Film and Television program at the Vancouver Film School. Nathan is able to perform in both French and English.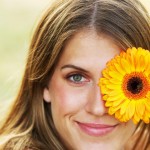 ALISON WANDZURA –  With a voice that is fresh, smart and upbeat, with a hint of wryness, Alison Wandzura's characters serve up their sass with a spoonful of sugar. Alison loves the collaborative nature of the voiceover industry, working with the production team to create a final product that sounds really darn good. She also spends time on the other side of the mic, writing and producing radio ads for fashion retail. More info at www.freshvoice.ca.
RYAN GEAR – Born and raised in Burnaby, BC Ryan caught the voice over bug taking a class to check out the school his best friend was attending. This bug led  him to be trained by some of Vancouver's finest voice over artists such as Scott McNeil, Kirby Morrow, Michael Dobson, Cathy Weseluck, and Mark Oliver.