Voiceover Workshops
Voice Over Workshops are offered as one day intensives or over 4 weeks. (1 night a week) To reserve a spot in an upcoming workshop, please send an e-mail to info@staircasetheatre.com 
About our workshops: Mix Media Productions & Staircase Theatre present an ongoing Voiceover Training Intensives, led by top voice-over talents, both local and international. Our instructors include Sylvia Zaradic,  Lisa Beley, Jesse Inocalla,  Becky Shrimpton, Jason Simpson and Andy Toth just to name a few. These classes focus on the fundamental skills required to make your mark in the competitive voice industry. With a maximum of 8 students per class, you will receive individual coaching tips as well as the opportunity to work and learn alongside your peers in a professional studio environment. Students will get plenty of time on mic and will also take home a recording of all the voiceover tracks they create in our live studio.
Upcoming VO Workshop Dates:
Saturday, January 28, 2017 
Mix Media Productions & Staircase
Theatre
present this one-day Voice Over training intensive, led by voice over talent, Jason Simpson.  This Intro to VO Workshop will focus on the tools an actor needs to confidently approach the craft of Voice Over for Animation and Commercials: Character Development, Dissecting the Sides, and Preparing for the Audition.
Date: Saturday, January 28, 2017
10 AM – 5 PM
Cost: $225
Availability: Only 3 spots remaining 
Saturday, February 25, 2017: 
10 AM – 5 PM
Cost: $225
Availability: some spots still available
This Intensive puts the actor immediately in front of the microphone, thinking on their feet and delivering what the
clients
need for their projects. Breaking down a script minutes before an audition, making strong choices during the session and retaining the basics – all to craft your own original, must-have brand for clients.
Our Voiceover Workshop Instructors:
Sylvia Zaradic:
Sylvia is a professional singer/actor/voice over actor and instructor. As a performer, Sylvia was most recently seen in Le
s Miserables for the Arts Club Theatre. As a voice over actor and director Sylvia's work is varied and extensive and includes work on countless major motion pictures (Chronicles of Narnia, Journey to the Center of the Earth), TV episodics (MOTIVE, Some Assembly Required, Cedar Cove) as well as roles in cartoons such as Escape From Planet Earth, My Little Pony as "Cherry Jubilee", Tayo the Little Bus, Martha Speaks, Being Ian, Geronimo Stilton and for gaming giants EA, Hothead and Radical Entertainment. Sylvia holds a B. Mus in voice performance from UBC and is on faculty in the School of Performing Arts at Capilano University.
Jason Simpson has been a professional in the Film & Television Industry for 17 years, specializing in Voice Over acting for Film, Television, Animation and Commercial work. After graduating with Excellence from the Acting Program at the Vancouver Film School, Jason quickly found himself immersed back in the school as a TA and then as an instructor. For many years he taught and helped create a number of classes, such as Moving Master, Shoot & Edit, and Voice Over for Animation & Commercial. Throughout the duration of his teaching years at VFS, Jason continued to audition and work as a professional actor… Being on set or in a studio proved to be the best teacher! Jason continues to coach all levels of actors in character development and prep, scene study, and audition preparation for voice over. Jason's CV ranges from 150+ radio ads to internationally renowned animé, hit features like Sausage Party and Escape from Planet Earth, blockbuster series' My Little Pony and various Lego brand hits, to top TV shows like Arrow and iZombie. Jason loves everything about his work: the doing, the teaching, the coaching, the exploring… it's always his pleasure to speak on it, answer questions, and give those interested a better understanding of the industry and it's many facets.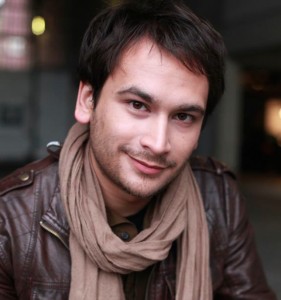 Jesse Inocalla
Born in Vancouver BC to a hippie-turned-child psychologist and a monk-turned-martial arts master, Jesse was bit by the bug early when his father booked the role of Michelangelo in Teenage Mutant Ninja Turtles 3.  Jesse has studied under some of the top names in Vancouver and has learned voiceover from Fiona Hogan, Michael Dobson, and most recently has become a student of famed voiceover artist Rob Paulsen. He learned the craft of acting under the caring eye of the teachers at SchoolCreative: Gabrel Carter, Stellina Rusich, Henry J. Mah, Elaine Brewer-White, Trish Allen, Liz McLaughlin, and Kirsten Clarkson. Jesse has worked steadily as an actor and coach and his credits include over 15 main and supporting characters on 
Yoohoo and Friends
 from 
Toonzone Studios
, and lead credits on LEGO's 
Legends of Chima
.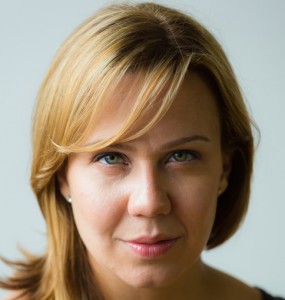 Becky Shrimpton
Becky is an actress, voice over performer and coach in Toronto, Ontario. She's worked tirelessly to hone her craft, training at institutions and with private coaches internationally to provide clients with a top notch performance every time. Her style combines the snark and straight forwardness of a young Janeane Garofalo with the elegance and wit of Maggie Gyllenhaal. After receiving a Bachelor of Fine Arts from The University of British Columbia in acting, Becky was admitted to the British American Drama Academy's summer intensive program in Oxford, England. In 2010, Becky moved to Toronto and began working prolifically in voice over and started working in film and television . Along with her film, television and theatre accomplishments, her voice over work is heard internationally on radio, television and on-line. Her warm, upbeat and natural voice ranges from professional and polished to conversational and playful. She's the professional girl next-door. She's currently a member of the American dub cast of the hit kid's show 
Fireman Sam
, and appears as several characters in the second season of Discovery Kid's series 
Doki
. She now accepts her own clients to coach, training them in transferring their skills from on-camera to the voice over medium.