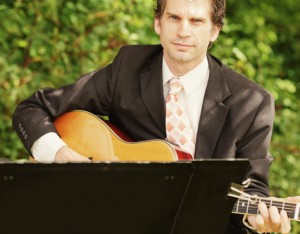 STEPHEN BULAT (Owner/Operator) Stephen has over 20 years experience working as a music producer, composer, sound designer, recording engineer, musical director and musician. He has also been extremely active in the Vancouver theatre scene working as a sound designer, composer and lighting designer. Theatre companies he has worked for include The Arts Club Theatre, Bard on the Beach, The Vancouver Playhouse Theatre, Pacific Theatre and Shameless Hussy Productions. As a musical director, he has directed such shows as The Rocky Horror Show, Jeff Wayne's Musical Version of The War Of The Worlds, West Side Story and the Vancouver premiere of Hedwig & The Angry Inch which was nominated for a Jessie Richardson Award. As a sound engineer and music producer, Stephen has recorded a diverse range of ensembles and styles including Realtime A Cappella Quartet (Barbershop Quartet) The Melodious Mandolins, Arianna Sovernigo, (Opera) The Vancouver Cast Recording of The Rocky Horror Show, Amrit Bains (Hindi-Pop) and the traditional Balinese group, Gamelan Gita Asmara. He has also composed and written original music for full-length musicals and various documentaries and films including the animated film, Bunny Tales and the feature films Barnone and Shelf Life. Finally, Stephen is a member of Guilty Pleasure – The LIVE Band, a 5-piece wedding & dance band that have been entertaining audiences for over 10 years.  
RAY MORGAN (Audio Engineer) Ray has an audio background that spans over 15 years and includes live concerts, festivals, theatre, corporate events, video and music production, live television sound, studio installs, record engineering, audio/ technical direction, audio/ visual technical, and musician. Working on stage monitors and front of house sound p
ositions he has mixed for the likes of Arrested Development, Buffy St. Marie, and Samsara. He was the audio director for Rogers Television's "Daytime" program for 2 years, now called Urban Rush on the Shaw Television Network. He has also held a position in rentals and production at Rocky Mountain Sound. He currently works as a video/ sound technician at The Shadbolt Theatre, The Norman Rothstein Theatre, Jack Hirose & Associates Inc., and is the A/V technical director for the Italian Cultural Centre. He was a video editor for an animated TV pilot by Sirus Animations entitled The Elf King He has also produced a short animation video for PSAC named Refusal of Unsafe Work & the French translation, Non Au Travail Dangereux. As well, he also designed/ illustrated a comic book for PSAC called Your right To Unionize. Ray has recorded and produced a diverse range of musical styles including jazz, blues, world beat & folk. He recorded  "Fruit of the Groove" 2003 for Mamaguroove. He did on location sound production and post production for Nancy Lilley's short films: The Messy Lie (Won Best International Family Short Film at the New York International Independent Film Festival 2010) Friends or Fool ( received the Rising Star Award in Film making at the 2011 Canada International Film Festival) Tattle Tale Hero ( won the Genre award for Best Children's Film at the ITN Distribution Film Festival in NYC, NY 2011) He also worked as audio engineer for Mark Tuit's feature length film, Shelf Life and was sound editor and consultant for Bryce McLaughlin's film, Monbella and the Curse of 1809. Ray is always up for a challenge and looks forward to exciting new projects in the future.  
LAINE BUTLER (Audio Engineer) Laine is an audio engineer, sound designer and composer from Vancouver, BC. Educated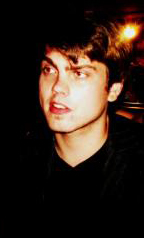 at the Art Institute of Vancouver he received a certificate in electronic music and went on to win an award for sound design at the New Brunswick Drama Fest. He has also worked at the world renowned Fringe Festival Edinburgh in the UK, as well as providing soundtracks, mixing, sequencing, sound design, and editing for iOS apps, musicians, theatre, films and corporate video. Laine's trained skill and sense of creativity allows for unique solutions to various audio challenges. Providing, sound design, original music, audio restorationand editing, he ensures your work will stand out amongst the herd.  
MARYANNE RENZETTI (Administrative Assistant) Maryanne is a graduate of the UBC's BFA Acting program, as well as the British American Drama Academy (Oxford, England). She is the Co-Artistic Director of Staircase Theatre and the General Manager for Monster Theatre. She has been a theatre actor and freelance arts publicist in Vancouver for 8 years and has worked with Rumble Theatre, Solo Collective, Ruby Slippers Theatre, Itsazoo Theatre, Leaky Heaven Circus and The Cultch, to name a few.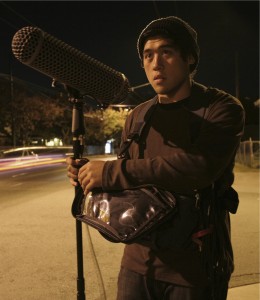 EMMET FALCONER (Location Sound)
Emmet graduated from
Pacific Audio Visual Institute
in their audio engineering program and has been hooked on every aspect of recording since. He has focused his attention on location sound and has developed the skills necessary to capture the cleanest audio possible no matter what the location. He is an experienced mixer/boom op and has worked on various feature films, television shows, shorts, documentaries, web videos and corporates. He also has a background in broadcasting as a freelance camera operator for various Shaw TV programs.
Emmet thrives on the challenges and pressure of location sound and is always excited for his next project.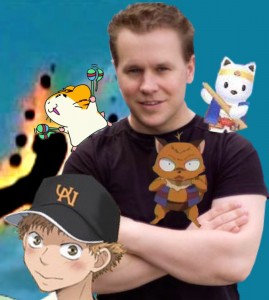 MICHAEL COLEMAN (Voice-Over Coach) Michael is an accomplished actor, writer, director, coach with two decades of professional experience. Michael is the founder of Vancouver Acting School, Canada's, #1 elite training option for film, television and voice-overs. Michael's extensive professional credits include Dragonball Z, Inuyasha, X-Men: Evolution, Hamtaro, Hello Kitty, and many, many more. Michael has coached hundreds of actors for film, television and voice-overs that performed in such projects such as Twilight: Break Dawn, Twilight: Eclipse, Pirates of the Caribbean (VG), countless television series, commercials and much more. Michael is both an award winning Director and Actor and is currently playing "Happy" on ABC's Once Upon a Time. Learn more about Michael by visiting his official web at www.actormichaelcoleman.com.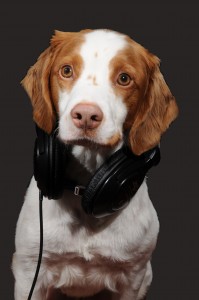 WOLFGANG AMADEUS (WOLFIE) Wolfie comes from a long lineage of musically inclined canines. A great descendent of W. A. Mozart's German Shorthaired Pointer and steadfast companion, Gustav Howler, Wolfie and his discerning ear have sat through recording sessions that include Ghana hip-hop, Hindi-pop, classical string quartets and even Scottish bagpipes. Being of the Brittany breed he also has an affinity for Brittany Spears and other R n B pop music. If you are not a dog lover, please do not hesitate to let us know and Wolfie will stay home that day.